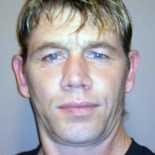 by Gordon Maxwell
What does your day look like in a connected world?
When your alarm clock goes off at 6 a.m., it signals your coffee pot to begin brewing. At the gym, your smartwatch logs your heart rate and calories burned, then reminds you that you have an 8:30 meeting. On the way to the office, your car registers a high level of traffic; it sends a text to your assistant, who reschedules your early meeting. Then, your GPS finds an alternative route to the office.
While you are at work, your smartphone receives a message from your refrigerator; you are low on milk. At the same time, your smartwatch registers your productivity level during the day and blocks off time on your calendar for a project planning session.
As you leave the office, your smartphone signals your home automation system, which begins to adjust the temperature in the house and turns on an entry light. After a quick stop to pick up milk, you arrive at home.
This scenario isn't fiction; it's today's reality, powered by the Internet of Things (IoT). In IoT, virtually any device that has an on and off switch can be connected to the Internet to deliver data and automate processes. IoT is making waves in the consumer products world, but it offers even greater possibilities for industrial applications.
Opportunity for industry: What IoT offers industrial processes
Just as IoT automates notifications from a fridge and triggers coffee brewing, it also brings sophisticated automation to industrial equipment and controls.
IoT solutions are an integrated blend of automation technology and IT involving connected devices within machines and throughout a plant to deliver data to a central software system.
A centralized dashboard automates essential machine functions, and operators can analyze information coming to them in real time to implement higher-level interactions. A report from the World Economic Forum predicts this level of real-time connection will bring industrial operations dramatic benefits, including:
Operational efficiency — Achieve improved uptime and asset utilization through predictive maintenance and remote management.
Improved outcomes — Organizations will realize high value through software-driven services, hardware innovations, and increased visibility into products, processes, customers, and partners.
Connected ecosystems — Divisions and processes will no longer operate in silos, but pull together toward common objectives, coalescing around software platforms that blur traditional industry boundaries.
Enhanced collaboration between humans and machines — Sophisticated Human Machine Interfaces (HMIs) will result in unprecedented levels of productivity and more engaging work experiences.
However, even as industrial organizations embrace this connectivity, they face challenges in implementing IoT solutions into existing infrastructures. Interoperability is key, requiring more than just the simple addition of a monitor here and a sensor there. Instead, all aspects of a process must be connected; multiple systems must share information.
Software solutions must not only be able to support equipment, monitoring and sensors, and central database administration, but also mobile devices for end users and remote connectivity through cloud-based applications.
The requirement for ensuring all the pieces come together involve planning IoT into processes at the time of system design, involving both automation controls and software development from the early stages of a project. Industrial clients are actively seeking partners that excel in design of both systems and software to enable the collection and use of data from automation controls throughout a process.
Risks and rewards
In a world that is rapidly raising expectations for instant data delivery and automation, the risks of adopting IoT too slowly are significant. Industrial organizations that fail to integrate IoT effectively into their process design can critically hobble their ability to make the most of opportunities and limit competitive advantages.
IoT enables productivity and process enhancements that were never possible before. Industrial planners and project managers that understand and embrace IoT's potential today will be enabling market leadership for their organizations now and into the future.
The first step in your engineering process project is to hire the right company to complete the automation portion of the system. After all, a system is only as smart as its programmer. When you need us, contact the experts at IDM 
online
, by phone at 
720-222-9666
, or by email at 
Info@idm-es.com
.